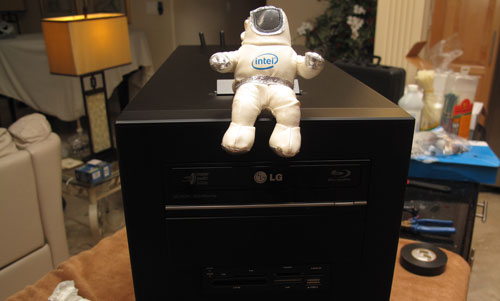 Our newest build is finally complete! This one was a real fun one to do and quite a treat. It's the first time ever we've brought in an SSD into our build gallery.
The budget was around
$1500ish
with the monitor so we had a pretty good set of parts to work with. To name off a few of the specs, it's a quad core, i5-760. It's got 4 gigs of ram, 60gig ssd (main), 1 terabyte dump, an ATI 5750. Did I mention it's liquid cooled and running inside a sleeper, Lian-Li case??
We dubbed it.. Phallix (
don't ask
). Just check out the pics 😉
Computer Build – Phallix